Interactive Resources
The following Interactive Resources are available to borrow. Send email request to: mha@westernhealth.nl.ca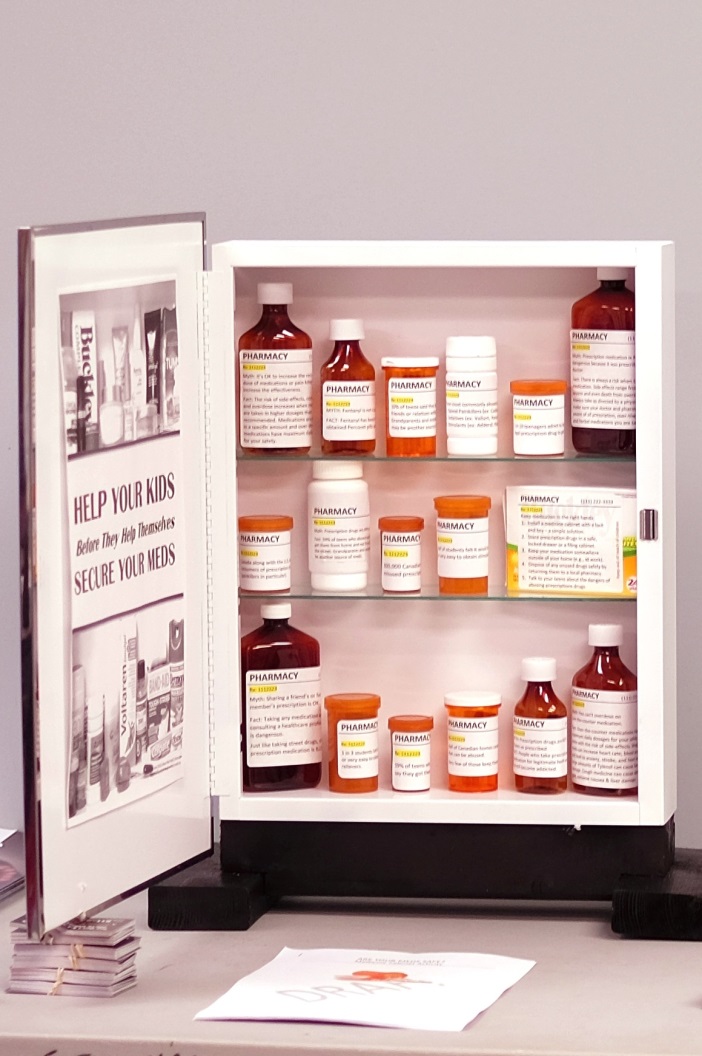 *NEW Medicine Cabinet & Activity Guide
The Choice Is Yours Activity Cards
Participants learn to consider, explore, and discuss various options to the difficult, real-life situations presented in this activity card set. Topics include cheating, bullies, dating and sex, parties, parental expectations, siblings, personal responsibilities, drinking, money, smoking, and drug use. Meets National Family and Consumer Science Education Standards and National Health Education Standards. Includes 30 situation cards, idea sheet, and instructions. For 2 or more players or teams. Grades 6-12.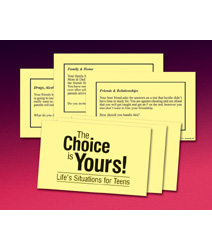 Bullying & Harrassment Situation Cards
Each card in this 60-card set depicts a typical bullying dilemma and allows students to discuss various alternatives to resolve the dilemma. Includes 20 cards for elementary students, 20 cards for middle school students, and 20 cards for high school students. Meets National Health Education Standards. Comes with a teacher's instruction sheet.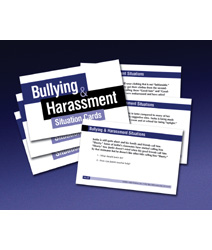 Character Fun Game Kit
Packed with 20 different games and activities, this delightful kit introduces players to character-related vocabulary, differentiates between positive and negative character traits, and promotes decision-making skills. Includes 32-page leader's guide with detailed instructions for each game. Grades 3-7.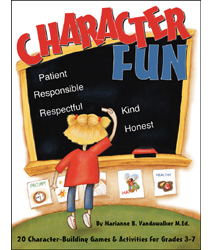 Express It Buddy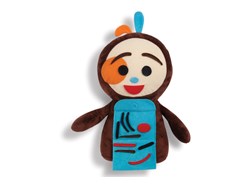 Learn to associate facial expressions with human feelings.
Learn to recognize and identify different emotions.
Learn to anticipate another's feelings in a particular situation.
Develop socio-emotional understanding, critical for interpreting diverse social situations and responding to them in appropriate ways.
Learn the connection between feelings and behavior.
Kids Daily Dilemmas In A Jar
Stuffed full of 101 thought-provoking cards that prepare learners to make good decisions in challenging situations, Dilemmas in a Jar is great for discussions, writing exercises, or icebreakers. Grade 4-Adult.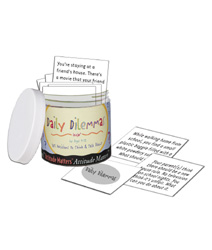 Choices in a Jar
Stuffed full of 101 thought-provoking cards that require users to weigh two unusual options, Choices in a Jar is great for discussions, writing exercises, or icebreakers. Grade 5-Adult.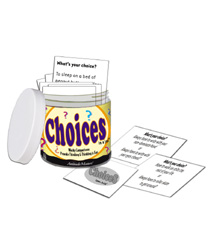 Think Twice In A Jar
Stuffed full of 101 thought-provoking cards that require users to decide among life-changing options, Think Twice in a Jar is great for discussions, writing exercises, or icebreakers. Includes an activity guide. Grade 5-Adult.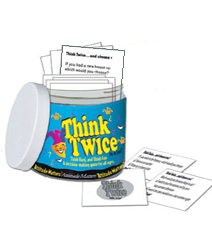 Character Builders Set 2: Sharing and Caring Book
Designed to help end bullying and violence by focusing on and teaching positive peer interaction, these readers promote character-building values as well as reading skills. The titles in this set are Be a Friend, You Can Count on Me, Working Together, Sharing Is Caring, Everyone Is Unique and Special, and Show You Understand. Grades 1-2. Each book is 16 pages.
Character Builders Set 1: Doing Right and Trying Hard Book
Designed to help end bullying and violence by focusing on and teaching positive peer interaction, these readers promote character-building values as well as reading skills. The titles in this set are Dare to Have Courage, Would It Be Right?, Telling the Truth, Never Give Up, Following the Rules, and Think Before You Act. Grades 1-2. Each book is 16 pages.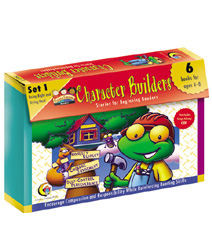 Totika Game
A wood block stacking game, this award-winning activity is designed to help players build self-esteem, social skills, and coping strategies. Players pull blocks from the stack, being careful not to let it topple, and ask each other questions from the included Self-Esteem deck of questions. For 2 or more players or teams. Grade 3-Adult.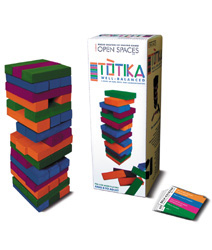 Totika Life Skills Cards
A supplemental deck of Life Skills questions to be used with the Totika Game. Grade 3-Adult.


Solution Ball
This ball helps pupil find solutions to tough situations in a fun way. Twenty different statements and strategies cover the ball and help players deal with a particular problem. Age 8-Adult.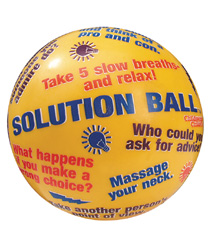 Healthy Choices Ball
A tool for encouraging students to choose a healthy lifestyle, this ball is covered with statements that require critical thinking, such as "Describe a healthy meal" and "Give 2 reasons to say no to drugs and alcohol." Ball comes deflated. Pump required. Grade 1-Adult.
Emotion Mania Thumball
A great tool for promoting social skills, development, and emotional intelligence, players must catch this ball and provide a response to the panel their thumb touches. Pre K-Adult.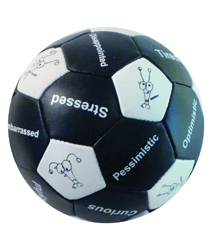 Drug Abuse Tumble 'n Teach Cube
This inflatable cube is a great way to address the consequences of drug abuse. Players roll the cube and use both the word on the inside cube and the substance pictured on the outside cube to start a discussion. Can be used in small and large groups. Grades 6-12.


Drugs and Alcohol Clever Catch Ball
With an emphasis on drugs and alcohol, this ball is a great way to introduce the difficult topic of substance abuse to students. Includes more than 30 questions about how drugs and alcohol affect the body, relationships, and lifestyle. Comes with instructions and answer guide. Grades 5-8.

Bullying Clever Catch Ball
Covered with a variety of questions about bullying, this inflatable ball makes it easier for players to open up and talk about bullying. Deals with a wide range of topics related to bullying, including bullying on the phone and Internet. Comes with answer sheet. Grades 2-6.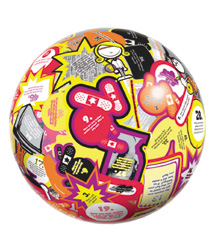 Emotion Cubes
A great tool for teaching the vocabulary of emotions related to social interactions, this set of cubes features two cubes with photographs of children's facial expressions and two cubes with words such as 'jealous' and 'shocked'. Each cube is made of soft foam and measures 1 ½". Includes activity guide. Grades 1-5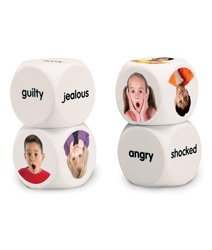 Berenstein Bears Talking About Feelings Card Game
Helping children learn to identify and understand the feelings of themselves and others, this card game features the faces of Berenstain Bears expressing a variety of emotions. Game includes 53 cards, can be played like 'Old Maid' memory, or charades, and accommodates 2 or more players or teams. Grades K-3.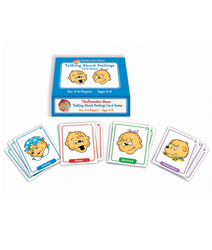 Drug Awareness and Positive Choices Quizmo Game
This two-in-one game builds awareness about drugs and the alternative choices people have when confronted with drugs. Game includes 36 two-sided game boards, calling cards, plastic markers, and instructional guide. For 2-36 players or teams. Grades 3-12.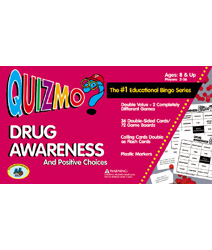 Remote Control Anger Game
Learning to control anger is a vital part of social and emotional development. This set of four card games teaches skills to help manage anger, using the remote control symbols "pause" to identify feelings, "rewind" to learn from past experiences, and "fast forward" to think about consequences. Cards describe angry behaviors and encourage players to practice anger management skills. For 2-5 players or teams. Includes competitive and cooperative versions for grades 1-5 and for grades 6-9.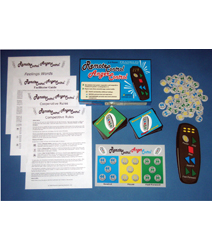 Bully Safe Game
Teaching concrete, nonviolent skills, this educational card game focuses on bullies, victims, and bystanders, showing students that everyone has a role to play in reducing bullying. Cards describe typical bullying behaviors, and students earn tokens for offering good advice. Can be played cooperatively or competitively. Includes game board, tokens, red Situation cards, and blue Advice cards. For 2-5 players or teams. Grades 5-8.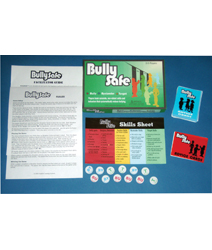 Spin Quest Board and Mental Health and Addictions Question Set
Questions about a variety of topics including:
- Alcohol
- Bullying
- Healthy Relationships
- Self Esteem + Confidence
- Healthy Decision Making
- Peer Pressure
- Mental Health
- Mental Illness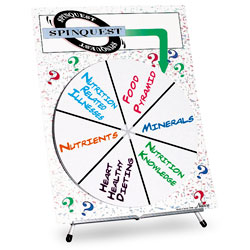 Roll-A-Role: A Game of Anger Control
In this unique game, children learn to identify and handle their anger by rehearsing anger management skills in a fun, safe environment. Players roll larger-than-life dice that indicate situations for them to act out. Points are won each time a player uses appropriate positive actions as listed on their game cards. For 2-8 players or teams. Grades 1-5.
Roll-A-Role: A Bullying Prevention Game
By placing children in the role of bully, target, and bystander, this game helps young people understand the dramatic impact of bullying and teasing and develop strategies for stopping it. The game features super-sized dice that indicate situations for players to act out. Points are won each time a player uses appropriate positive actions as listed on their game cards. For 2-8 players or teams. Grades 1-5.
Just for the Health of It - Health Curriculum Activities
Each book in the activity library focuses on a different area of health education and includes 90 ready to use and reproducible games, puzzles, and worksheets. Full answer key included in every book Grade 7-12.
1. Stress Management and Self Esteem Activities
2. Sex Education Activities
3. Substance Abuse Prevention Activities
4. Relationships and Communication Activities
5. Diet and Nutrition Activities
6. Consumer Health and Safety Activities
Flip Flop Faces - Emotions in Motion
This innovative bean bag toss game teaches children to understand facial expressions. Game encourages cooperative play (practice taking turns), and social awareness. Includes 6 target bowls and 6 bean bags labeled with emotions that add up to one great party game. Children learn to identify words for different emotions. The game fosters conversations focusing on feelings and understanding self and others. Ages 4 and up.
Jeopardy Game Board and Question Set
Categories and question cards related to Mental Health and Addictions issues.
Jeopardy Question Set - 1940's Reminiscing
Set of reminiscing question-and-answer cards covers six categories based on the 1940s: Pop Culture, The '40s First and Fads, Events in the U.S. and the World, WWII, Folks of the '40s, and The 1940s Potpourri. Excellent for Seniors' Events.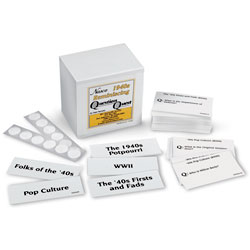 Jeopardy Question Set - 1950's Reminiscing
This set of reminiscing question-and-answer cards covers six categories based in the 1950s: Potpourri; U.S. Events; Famous Folk; Firsts and Fads; '50s TV, Movies, Music, and More; and World Events. Excellent for Seniors' Events.
Jeopardy Question Set - Sex and Sexuality
Set of sex and sexuality question-and-answer cards covering six categories: Contraception, Dating, Pregnancy and Birth, Human Reproductive Systems, Sexuality and Relationships, and STI's.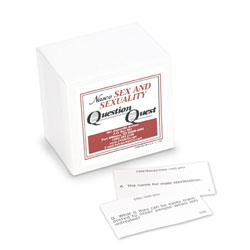 Jeopardy Question Set - Health Curriculum - Alcohol and Drugs
Set of alcohol and other drugs question-and-answer cards covering six categories: Drink, Drink, and Be Wary (Alcohol and Health); I Only Had One (Drinking Problems in Our Society and Alcoholism); Used as Directed, Will Kill the Customer (Smoking and Health); It's Your Dreams (Marijuana, LSD, and Inhalants); Big Business (Over-the-Counter and Prescription Drugs); and The Other Drugs of Abuse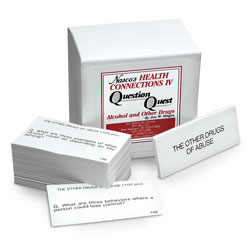 "When..." Book Series (6 Books)
The stories use familiar animals to inspire children to face everyday troubles.

When Leaves Die
The birds were happy in their treetop home...until the leaves died. What would they do without them? The birds learn that loss is painful, but if they wait with open hearts, they'll be happy again.


When Caterpillars Grow Up
Caterpillar is happy to become very good at wiggling and climbing...until he finds out that he can do something even more wonderful! He learns that he can have new adventures by being willing to try new things.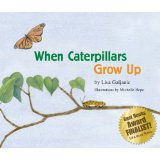 When Flowers Dance
Flower watches sadly as the animals in the meadow run and jump, swim, and fly without her...until she gets her chance to join them...sort of! Flower learns that her dreams can come true if she just waits for the right moment.
When Squirrels Try
Squirrel is hungry, but can't carry his heavy acorn home for lunch...until he gets a wonderful idea! He learns that when things get tough. Good thinking helps. And, sometimes, the smartest thing of all is not to do everything alone.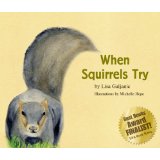 When Bees Win
The bees are afraid of the hungry bear that wants their honey...until they find a way to make a new friend! They learn that when you share what you have with someone else, everybody wins.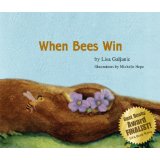 When Fish are Mean
The fish would never let the sea snails play...until one day the hidden snails came out from the dark into the light. What a surprise when they did! The snails learn that they are special, too, no matter what the fish may think.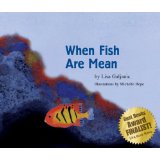 Tales of Virtue Book Series - 10 titles
1. Love
2. Cooperation
3. Humility
4. Friendship
5. Moderation
6. Wisdom
7. Honesty
8. Courage
9. Perseverance
10. Generosity
Girl Talk Game
An easy-to-use game of self-discovery for girls ages 8 and older, 3-4 Players
Anger Control Ball. Ages: 6 & Up. This ball teaches simple anger control techniques that can be practiced in just a few minutes a day. Statements include things to think about and things to do, like "Tell a safe way to let out anger" and "Make a calm face."
Less Stress Ball. Ages: 6 & Up. Help kids turn everyday tension into fun-filled play, with statements such as "Take 5 deep breaths."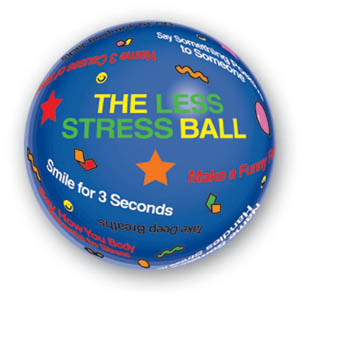 Positive Attitude Ball. Ages: 6 & Up. Full of affirmative statements, such as "Tell what you like about yourself" this ball provides a great way to start a group discussion.
Stop, Relax & Think Ball. Ages: 6 & Up. Teach children to control their impulsivity by helping them understand and control their actions. Statements include "Tell about a good plan you made" and "Say your name loudly, then softly."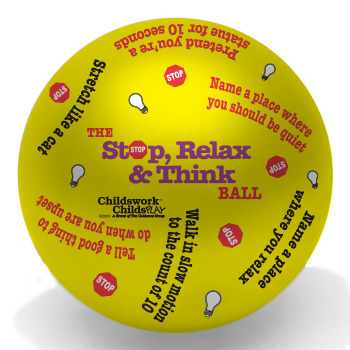 Helping, Sharing & Caring Ball. Ages: 6 & Up. A great way to reinforce important values on a daily basis.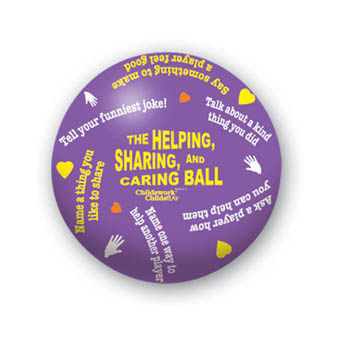 You and Me Ball. Ages: 6 & Up. This ball teaches basic social skills, giving kids a chance to practice them in a fun way. It contains statements like "Ask someone what they like about you" and "Toss the ball to someone friendly."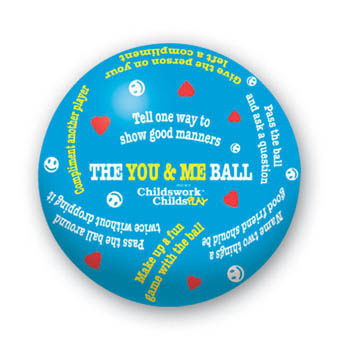 Anger Strategies Ball. Ages: 12-18. Help kids develop the skills to handle their angry feelings with such prompts as "Name an emotion that accompanies anger" and "Name an unhealthy way to manage anger."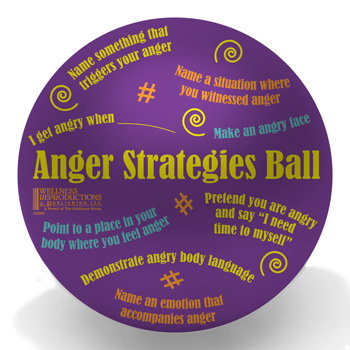 I am Proud Ball. Ages: 12-18. Reinforce the reasons teens can feel good about themselves with such phrases as "Name one way you take responsibility" and "Talk about a skill you have."
I Can Cope Ball. Ages: 12-18. Share simple ideas for how to cope with stress with such prompts as "Describe a peaceful place" and Breathe deeply and release your stress."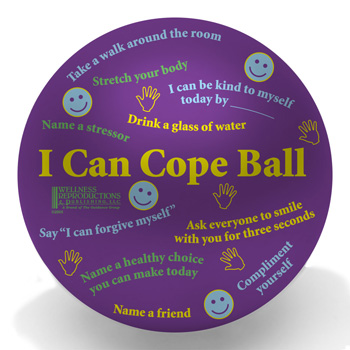 Motivating Me Ball. Ages: 12-18. Get teens ready to meet the challenges they face with such phrases as "Break one of your goals into steps" and "Name one thing that motivates you."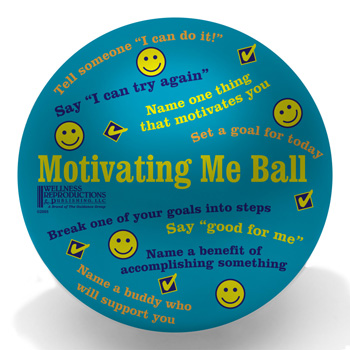 Social Skills Ball. Ages: 12-18. Increase students ability to function socially in a complex world with such prompts as "Name someone you share ideas with" and "Make good eye contact with the person on your right."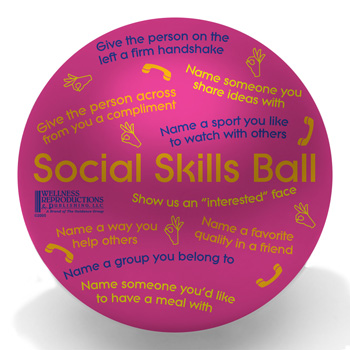 Warm Up Ball. Ages: 12-18. Help teens break the ice with such phrases as "Name a favorite gift you received" and "Name a place that is fun to shop."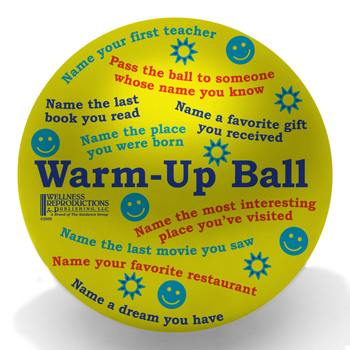 Divorce Cards. Ages: 8-18. These cards are used with the Totika Game.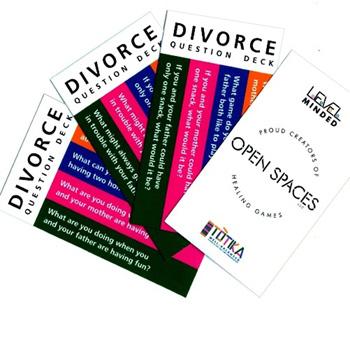 Principles, Values - Teen to Adult Cards. These cards are used with the Totika Game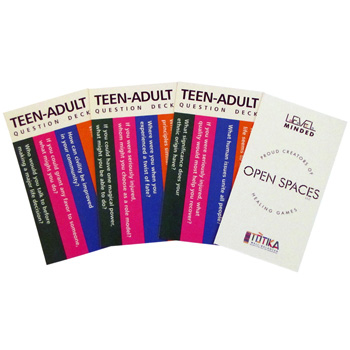 Principles, Values - Junior Cards. These cards are used with the Totika Game
Emotions Poster. This colorful poster with engaging graphics captures clients' attention and sparks communication. Poster is 18" x 24" color, laminated.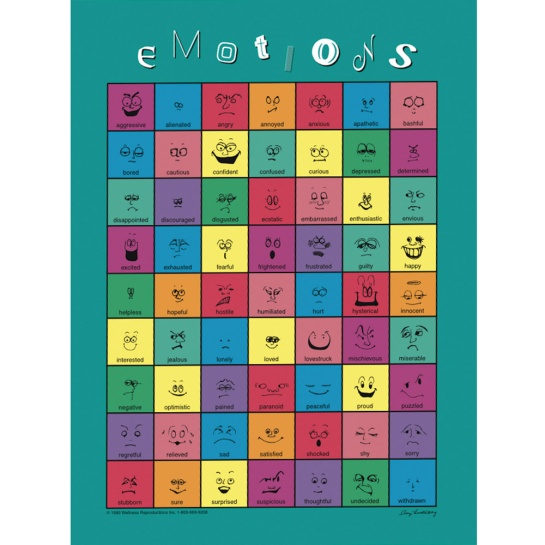 Everybody Gets Angry Book and CD. Grade level: 4-8. A Year's Worth of Activities to Help Kids Control Their Anger. This fun-filled book is packed with 52 reproducible activities to help youngsters learn to identify, understand, express, and cope with their angry feelings. The hands-on activities use art, music, drama, and movement and are designed to get kids thinking about their own anger cues and the way in which they express their anger. You won't run out of activities to help youngsters focus on gaining control of their anger before it takes control of them.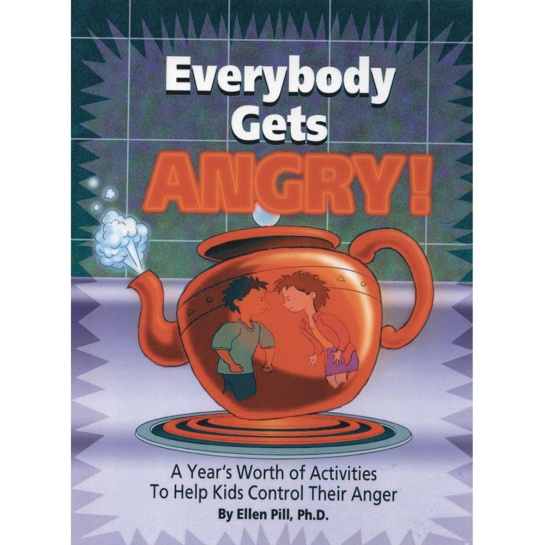 The Handbook for Helping KIds with Anxiety and Stress. Grades Pre K-12. Featuring Tips for Grown-Ups Who Work with Kids, 34 Practical Strategies & Activities for the Kids Themselves by Kim "Tip" Frank, Ed.S., LPC.
Practical, easy-to-follow tips and activities to help kids with various types of fears, anxieties and phobias. Includes insights, hints and suggestions for parents and professionals. Also includes 34 activities, stories and suggestions that can help kids face everyday fears
Emotions Vocabulary Flashcards. These Flashcards are designed to enhance emotion identification and awareness programming for both youth and adults. They are a versatile tool that can be creatively adapted to meet a variety of populations, groups, and settings. Emotion words are printed on labels that can be affixed to the fronts or backs of the flashcards. Some of the Emotions words include: angry, curious, disappointed, fearful, happy, helpless, confused, and many, many more! 6-1/2" x 7", coated card stock.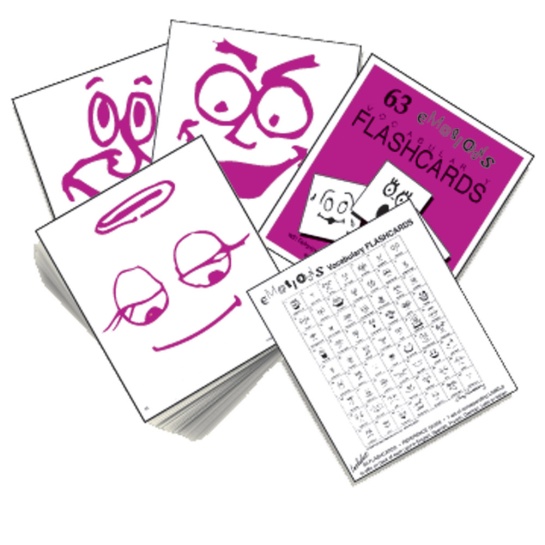 Anger Management Skills Cards. Ages: 15-Adult. This card game is designed to facilitate discussions and development of anger management skills. Each of the 72 cards in the deck contains an anger management skills question. Instructions include alternatives for game use of cards and process questions. 4-14 players.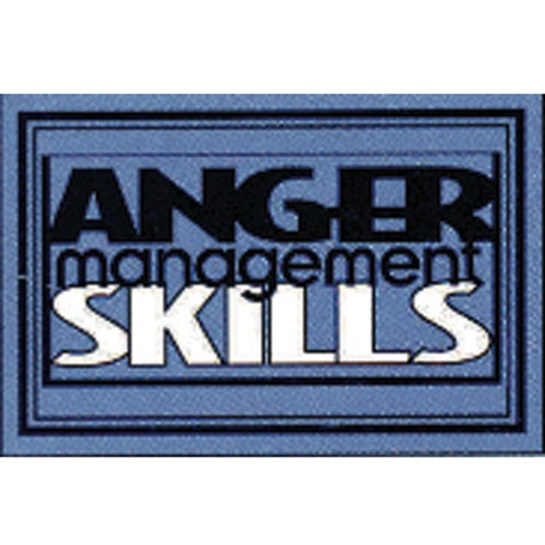 Strategies for Anger Management Cards. Grades 7-12. This card game is designed to facilitate groups or individual sessions aimed at developing skills for anger management and conflict resolution. These cards can be used in a variety of creative ways to engage participants in exploring the feelings, attitudes, beliefs, and behaviors associated with anger.
101 Ready-to-use Drug Prevention Activities Book. Grades: 2-6. The 101 fun, easy-to-use activities in this book span a range from those designed to help children develop a firm, logical decision-making process; to innovative ways to help children learn the facts about drugs and substance abuse; to creative suggestions for making your Red Ribbon Week Celebration a success. Each activity is correlated to the National Health Education Standards for developing health-literate students. 120 pages, spiral-bound, includes CD of reproducible activity sheets.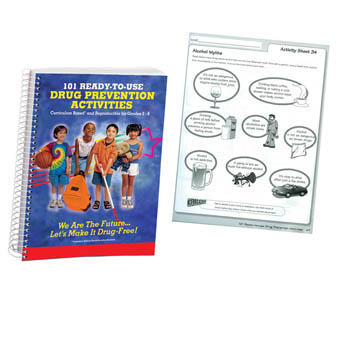 Body Confidence Book & Worksheets (12 wk program). The focus of Body Confidence is not losing weight, but gaining confidence in your ability to create and maintain a healthy body. Penny Plautz's 10-week program leads you through a series of lessons and exercises that encourage you to surrender your weapons of mass distraction and allow you to experience peace with your body. Learning about your body, identifying your diet and exercise personality, and becoming aware of the patterns, people, and places that have shaped your life will help you achieve the nutritional and weight loss goals that make sense for you. Body Confidence begins with the premise that nothing is wrong with you. It's not that you don't know how to reach your health and fitness goals, it's that you don't know how to stay motivated to maintain them. An excellent resource for group facilitators, Body Confidence serves a complete facilitator's guide. Penny provides planning pages, suggested agendas, outlines, and experiential exercises. With added opening and closing sessions, Body Confidence becomes a 12-week course. A CD is available with reproducible worksheet masters.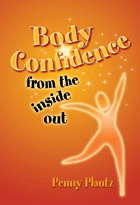 Don't Let Your Emotions Run Your Life Workbook
In this book, you'll find new ways of managing your feelings so that you'll be ready to handle anything life sends your way. Based in dialectical behavior therapy, a type of therapy designed to help people who have a hard time handling their intense emotions, this workbook helps you learn the skills you need to ride the ups and downs of life with grace and confidence.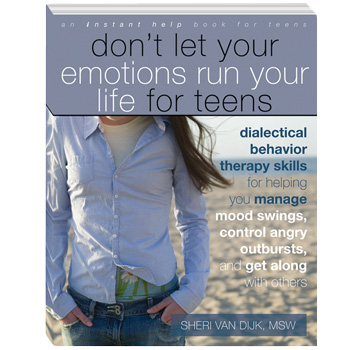 Coping with Cliques Workbook
This workbook will help girls overcome feelings of isolation and rejection and develop the self-esteem that will make being left out of a clique seem not so tragic after all.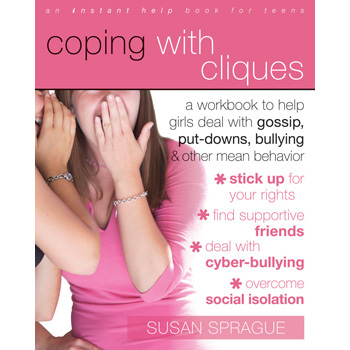 The Social Success Workbook

Includes 40 activities to help teens learn to read social cues, understand emotions, and avoid meltdowns.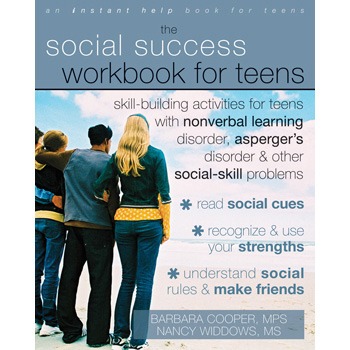 What's Eating You? Workbook
Helps teenage girls to have a positive view of their bodies, understand how eating behaviors develop, and recognize the relationship between emotions and eating patterns.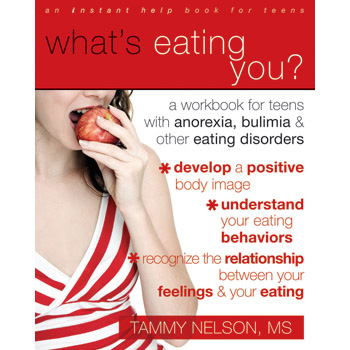 The Anxiety Workbook for Teens
Gives teens a collection of tools to control their anxiety and face their day-to-day challenges.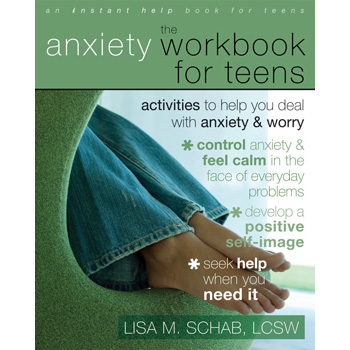 Beyond the Blues Workbook
Includes 40 illustrated activities to help teens be more assertive, find ways to make friends, handle conflicts, and deal with difficult feelings.
Stopping the Pain Workbook
Helps teens explore the reasons behind the need to hurt oneself and focus on more positive ways to deal with issues of stress and control.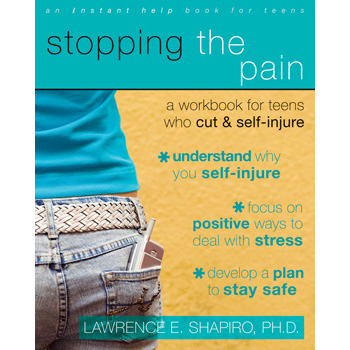 Mocktails Jug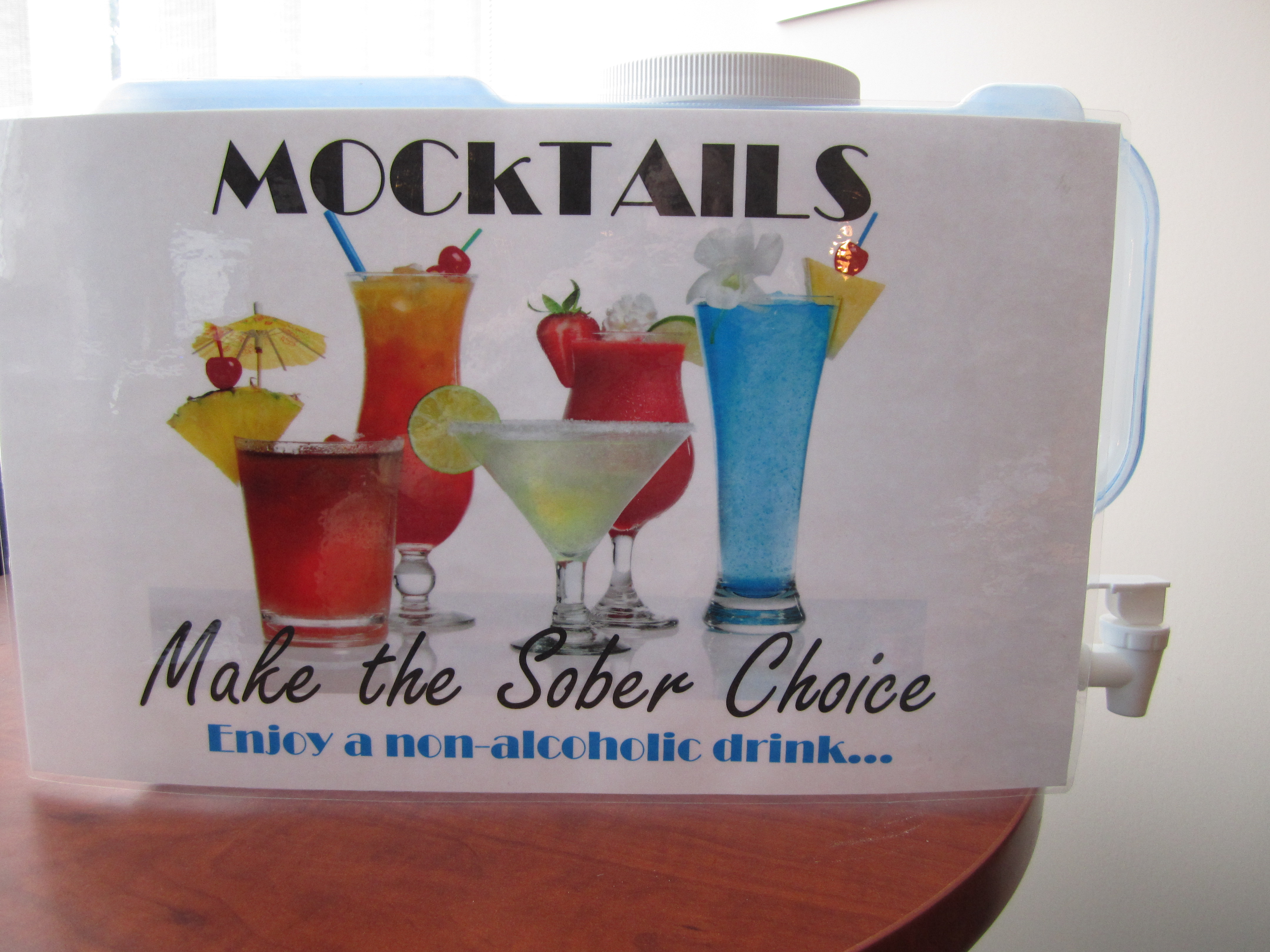 Stress Relief For Kids: Taming Your Dragons - Creative relaxation activities for home and school.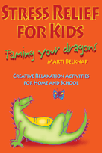 Taming Your Dragons CD - relaxation scripts and guided imagery at just the right pace to relax stressed-out kids and teach them coping skills to manage their stress.

Taming your Dragons - the Rainbow Dragon Game is designed to help kids:
- Learn more about themselves and others
- Share their thoughts, feelings, and ideas
- Develop personal responsibilities and self-esteem
- Cooperate and have fun together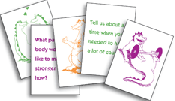 Thoughts and Feelings Cards, Sentence Completion Game
Ages: 5-12. A cheerfully animated therapeutic tool for parents or counselors designed to engage children of all ages. The deck of 38 cards is an especially effective medium in helping children identify, process, and work through a variety of issues: changes within the family system, trauma, grief, anger, depression, anxiety, and fears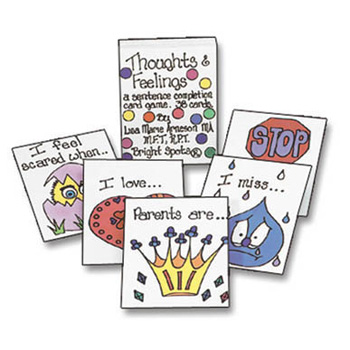 Thoughts and Feelings 2 Cards, Sentence Completion Game
Ages: 5-12. This new set of sentence completion cards complements and adds to the original. Includes 35 cards.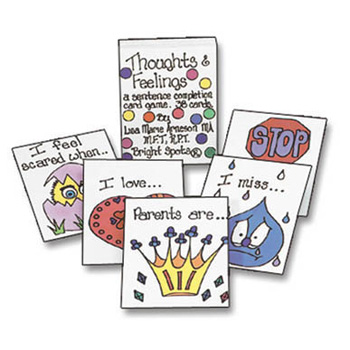 You Can Control Your Anger Spin & Learn Game Book. Ages: 5-12. Games are a great way to help children learn anger control, but most games take time to set up and are difficult to transport. This spiral-bound game book comes with an attached spinner, and contains over 300 questions to teach children anger control. The game can be played in just 10 minutes and is suitable for individual or group counseling as well as home or classroom use. 150-page spiral-bound book. Includes a CD that contains 5 bonus games.
You Can Control Your Worries Spin & Learn Game Book. Ages: 5-12. A simple way to help kids with anxiety. This new book in our Spinner-Book collection is designed for children with anxiety disorders. There are three games in this highly portable game-book that teach kids: to recognize and practice the top 10 ways to handle anxiety; to relax in a variety of stressful and anxiety-provoking situations; and to talk about all their feelings instead of internalizing them. The games in this book are easy to use and will be an effective part of treating all kinds of anxiety disorders. Includes bonus CD of 7 printable forms to assess the nature of a child's anxiety disorder, and the skills used to cope with this problem.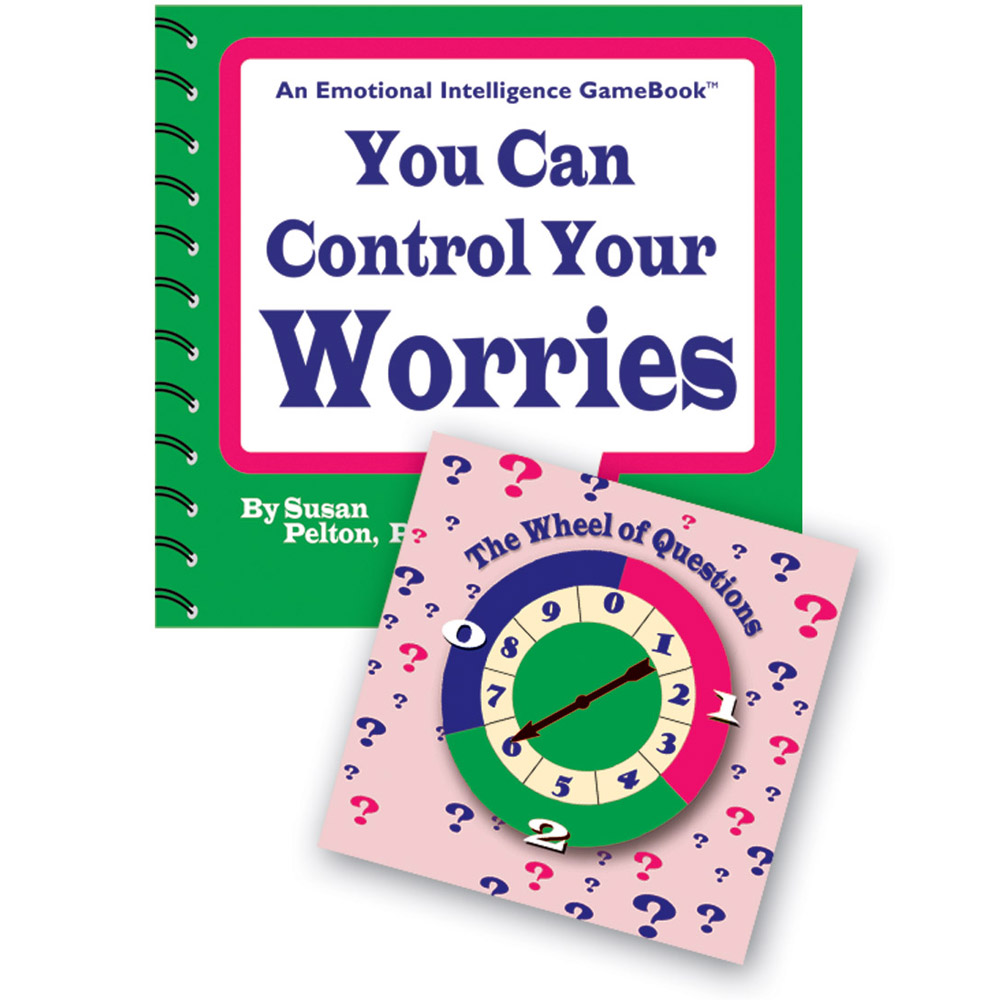 You Can Make Freinds Spin & Learn Game Book. Ages: 5-12. This game book will make it easier for children to develop better social skills. They'll learn 10 essential techniques: paying a compliment, active listening, compromising, and more. The book comes with a detachable spinner that is used to select from over 300 fun and challenging questions. The game can be played in just 10 minutes, and is suitable for individual or group counseling as well as home or classroom use. 130-page spiral-bound book. Includes bonus CD that contains a 16-page activity book, Feelings About My Friends.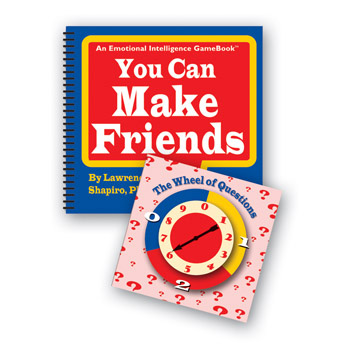 You Can Control Your Impulses Spin & Learn Game Book. Ages 5-12. The newest book in our popular Spinner-Book collection will help children learn to control their impulses in all kinds of every-day situations. Over 300 questions encourage children to stop and think about their behavior and the likely outcomes. The spiral bound book comes with a detachable spinner and provides a fun, lively way to help impulsive children learn to think before they act. The games are suitable for individual or group play and can be used in the home or classroom. Includes bonus CD with games and forms.
Sing Song Yoga Book with DVD and CD
Sing Song Yoga is an innovative children's yoga program that uses songs to teach the poses. Each pose has its own song. The original lyrics, set to the tune of traditional children's songs, teach the children how to get into each pose. The children learn the songs which supports them in moving through the poses in class and at home. Includes a 44 minute DVD, 102 Page Teacher's Guide, and CD.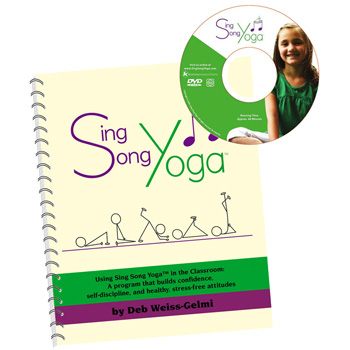 Teaching Children Empathy, The Social Emotion Book. Grades: K-6. Each topic-related lesson includes five inviting worksheets that can be reproduced and used repeatedly with elementary school-aged students. 132 Pages.
The lessons and activities in this book are designed to:
- Teach students the value of empathy.
- Assist students in recognizing their own and others' feelings.
- Help students put themselves in "someone else's shoes."
- Instruct students how to exhibit understanding and acceptance.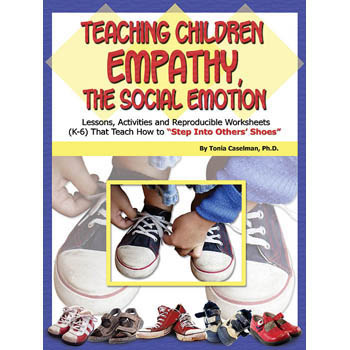 Dr. Karyn Gordon - The Teen Years. Learn what teen think, feel and do and simple tools to unlock a healthier parent & child/teen relationship. Throughout the book, Dr. Karyn advises on central issues, including depression and mental illness, substance abuse, sex and sexual orientation, privacy and independence, friends and peer pressure, trouble with the law, learning styles and school choices, bullying and violence, and step-parenting. Interspersed with case studies and revealing quotes from teens
Dr. Karyn Gordon - Analyze Your Teen. CD Series and Workbook. Learn 22 practical strategies to strengthen your parent and child/teen relationship.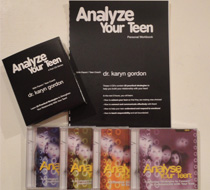 Dr. Karyn Gordon - Raising Healthy Teens in an Age of Overindulgence. CD Series and Workbook. Learn 100 practical strategies to teach financial, schedule and nutritional balance to your teen.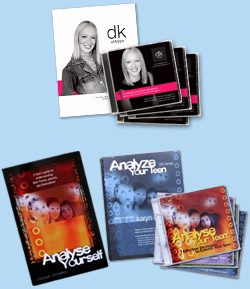 For more information, please contact: Regional Addictions Prevention Consultant at 634-4921/4171 or Regional Mental Health Promotion Consultant at 634-4927/4171.